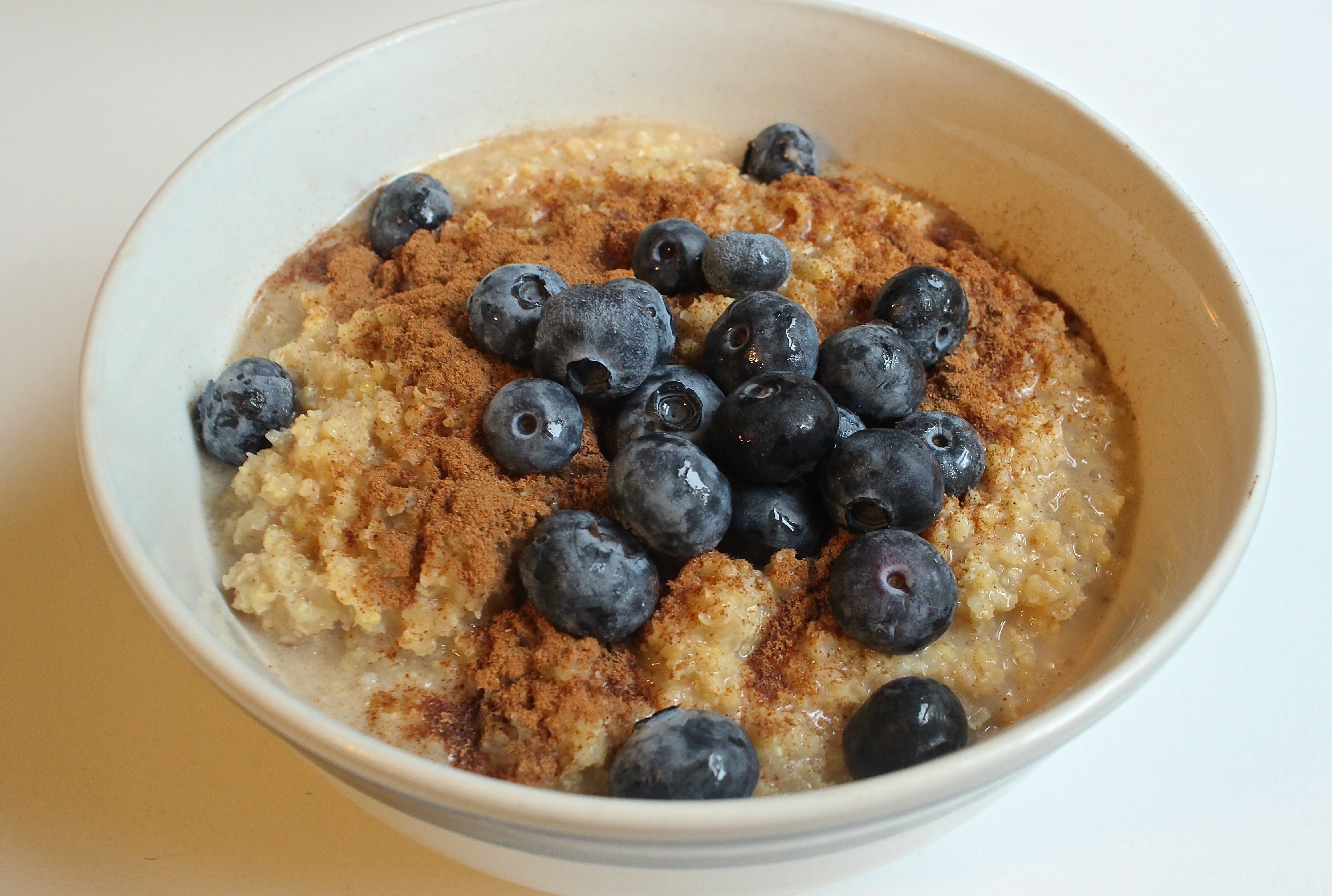 Ingredients
organic millet - 2 cups of filtered water for every 1/2 cup of millet 
1 Tbs coconut oil 
1/4 can of organic full-fat coconut milk 
ceylon cinnamon (to taste)
choice of sweetener: raw honey, agave, coconut nectar, stevia, etc... (to taste)
organic blueberries
optional additions: coconut flakes, chia seeds, flaxseeds, wheat germ, organic strawberries, organic raspberries, etc... 
Directions
In a pot, add coconut oil, filtered water, and 1/2 tsp himalayan or high quality sea salt and bring to a boil. 
Add millet and return to a boil. 
Cover, reduce heat to low and simmer for 35-40 minutes. (I like to cook my millet the night before I eat it for breakfast)
Add coconut milk, ceylon cinnamon, your choice of sweetener and mix well
Top with your blueberries and favorite toppings and enjoy!